ACTIVE SWIMSUIT
The key to making a great active swimsuit is functionality, support, and style. In the swimsuit market, there is a struggle to find a supportive and cute swimsuit that allows you to dive for a ball or duck dive through a wave while keeping it on your body.

The shown swimsuit design is one of many. Creating the right suit is a long time passion of mine to really support the surfers and volleyball players who have been frustrated with cute swimsuits that claim they can be for active sports.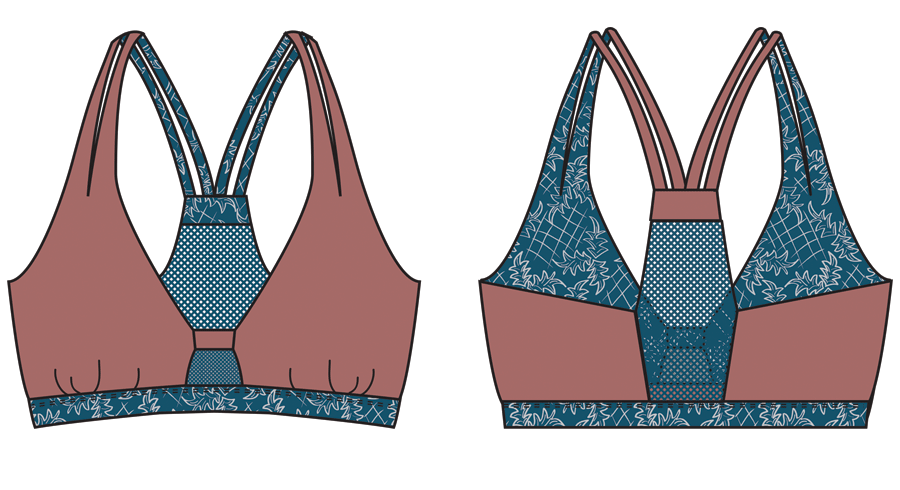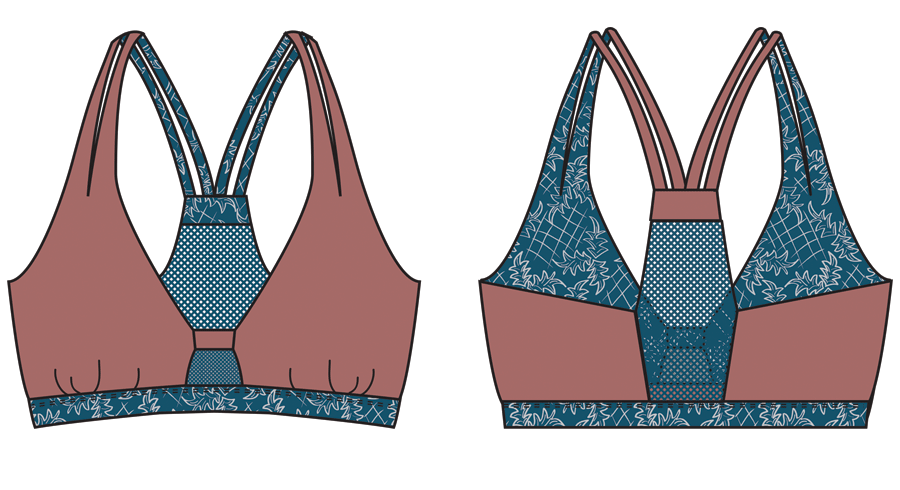 BIKINI TOP:
Double layer self-lycra to eliminate the need for the bra pad, to be reversible, and for a clean finish construction. Mesh insert at CB to release sand and allow ventilation. CF opening to release sand and for ventilation. One inch elastic binding at bottom opening for security that your top won't lift up without warning. Flattering gathers at front chest.
BIKINI BOTTOM:
Double layer self-lycra front and back for a clean finish construction, and to be reversible. Midrise height for hip protection and security during duck dives. Top opening and front leg elastic only. No back leg elastic to eliminate discomfort. Modern coverage that's a happy medium between full and Brazilian.